Property Inspection
We conduct your Time Consuming Property Inspections and give you Detailed Inspection/Inventory Reports and Photos. Save Precious Time!
We saved you hours and you made a new sale worth tens of thousands!
Our Property Inspection Service frees you from the hassle of taking photographs onsite and creating reports.
Taking Property Inspections Out Of Your Hands
Challenge
Over the years of working with Property Agents and Managers, many have asked about Property Inspections Services.
They complained about the many hours it takes to conduct an inspection and then working on creating condition reports with photos. If they missed anything, it was another trip and wasted hours to complete the inspection.
Creating presentable, good quality inspection reports with photos means going through hundreds of photos, resizing them, and placing them as needed in reports. Then emailing the large size reports only to find out that the file size is too big and can't be emailed!
TGS seeks to remove this inspection burden from your schedule so that you can spend hours making sales instead of being bogged down with admin work.
Solution
Our Property Inspection Service reduces the time you spend on inspections and reporting by 90% and let's you work on getting more sales.
Comprehensive inspections and detailed reporting makes sure nothing is missed out. All work is done in one setting and there are no repeated inspections needed. All photos, reports, 360 virtual tours(if needed) are archived in the cloud and available as needed.
Reports can be setup to show your logo, name, signature, and/or company info. All reports are emailed to you and all you need do is to send them out to your clients.
We are simply a service that you use for inspections. Your client stays in the loop with you and gets back to you as needed regarding their property inspections.
No Hassle and Hours Saved!
Property Inspection Service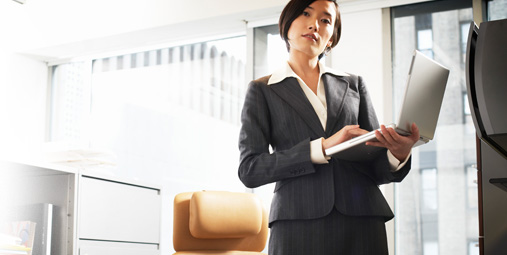 Property Inspection
We do a detailed property inspection so you don't have to waste hours checking, documenting, taking photos, and creating reports.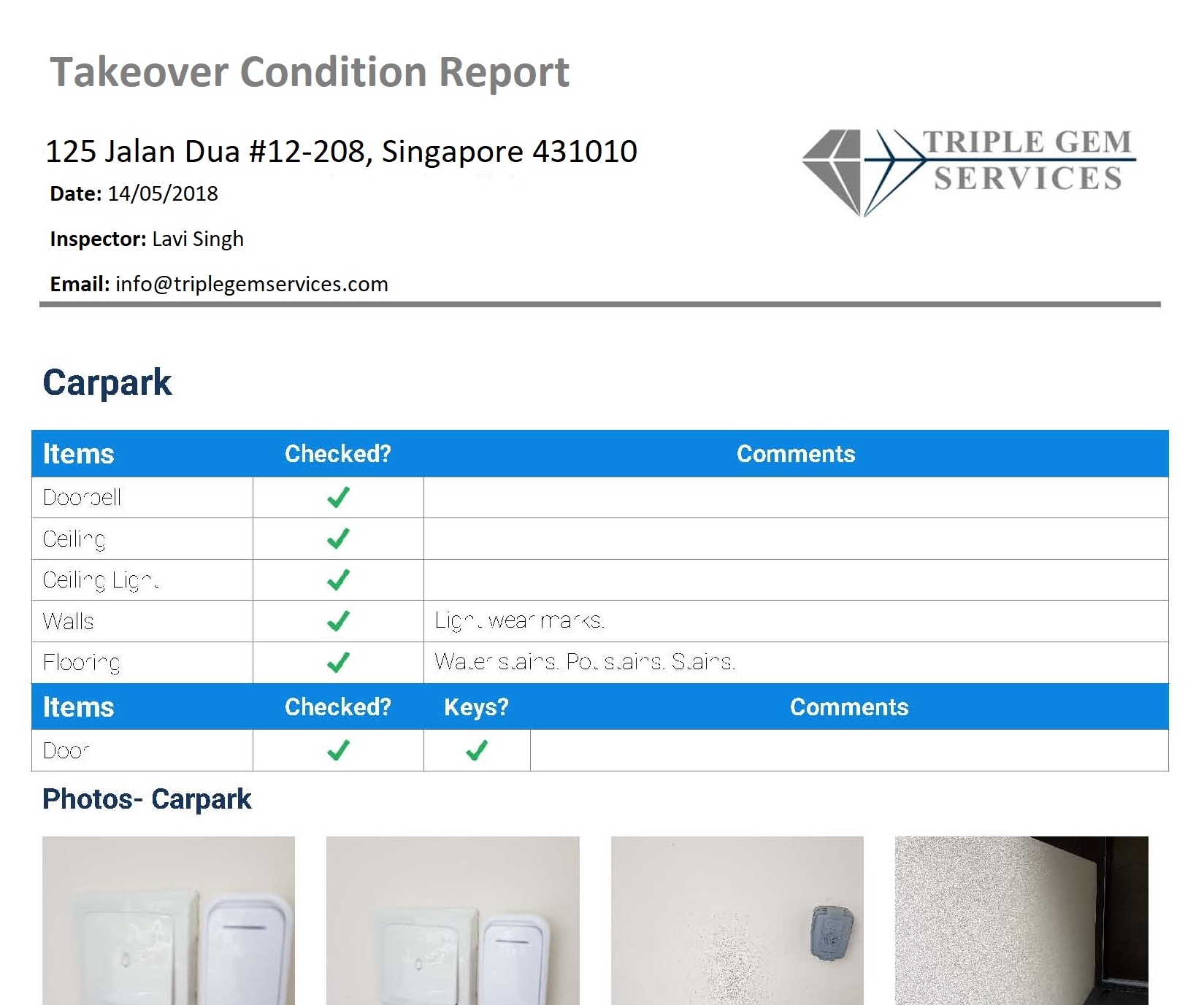 Detailed Reports
Our property inspection service includes a detailed condition report with photos of defects. An inventory report can also be included.
Reports can be white-labelled to show your logo, signature, and/or contact information so that your client goes back to you if they need anything else in the future.
360 DEGREE VIRTUAL TOUR
We can also provide a 360 degree virtual tour for an enhanced inspection report. Create a "wow" factor to keep clients coming back to you.
Proven Success
The Numbers Say it All
Client Satisfaction is our top priority.
Making sure we do it right the first time is also our top priority. We follow industry standards and have procedures and practices in place that ensure a 100% success rate for our clients. Our employees and contractors stick to our procedures in order to maintain our high standards.
Get In Touch
Contact Us for Property Management and Maintenance Services in Singapore

Hotline: +65-6270-6678
info@triplegemservices.com
How We Increased Agent Sales by Over 2000% In Less Than a Year
Lorem ipsum dolor sit amet, consectetur adipiscing elit. Morbi et leo condimentum, mollis velit interdum, congue quam. Etiam molestie egestas quam. Vivamus maximus viverra pellentesque. Donec auctor enim sed dictum semper. Integer id sem ut tortor scelerisque luctus. Etiam tortor eros