Our Services
What We Do Best
We offer our services to clients because we know they value their time and property. Not everyone has the time to deal with property management and maintenance issues that can come up at any time. We care for your investment!
Services
Property Management
Rental Collection & Review
Collect rentals and perform rental reviews on your behalf.
Renewal of leases
Tenants come and go. Legal documentation has to be done right.
Representing Your Interests
You need someone to take care of your property matters while you are away.
Services
Property Inspection Service
Property Inspection Done For YOU
We do a detailed property inspection so you don't have to waste hours checking, taking photos, and creating reports.
Detailed Reports with Photos
Our property inspection service includes a detailed condition report with photos of defects. An inventory report can also be included.
360 Degree Virtual Tours
We can also provide a 360 degree virtual tour for an enhanced inspection report. Create a "wow" factor to keep clients coming back to you.
Services
Property Maintenance
Electrical Services
Basic eletrical services like replacing fuses and lights. Repairing washing machines, refrigerators and ovens.
Plumbing Services
Fix choked or leaking sinks and toilets. Or any other leaking piping or plumbing around your home.
Handyman Services
Odds and ends like putting up shelves, pictures or even dealing with a creaky door.
Aircon Maintenance
Aircons need regular maintenance to make sure they work properly.
Marble and Parquet Polishing
Restore and maintain your expensive flooring to as good as new.
Cleaning Services
Reliable, trustworthy and efficient cleaning services.
Laundry and Dry cleaning
We will take down, launder or dry clean curtains and sofa covers and reinstall them for you.
Concierge Services
You can trust us to run your property maintenance and management related errands.
ANYTHING ELSE?
Ask us about any other services. We are reliable and efficient. Our rates are very competitive.
Services
Professional Cleaning Services
Cleaning Before / After Tenancy
A clean, well maintained unit gets rented out faster and at a higher rate. It also protects your investment.
Vacant Property Cleaning
Vacant properties can degenerate if not maintained. Well cared for units fetch higher sale prices.
Weekly Property Cleaning
Homes require regular cleaning in order to keep them in good liveable condition. Clean units get longer term tenants.
Services
Swimming Pool Cleaning Services
Swimming Pool Cleaning
Regular cleaning of pools ensures that your family is swimming in clean, bacteria free water.
Swimming Pool Maintenance
Swimming pool water pumps, filtration systems, Chlorine & Alkalinity levels need regular maintenance.
Weekly or Bi-Weekly Packages
Weekly or Bi-Weekly Cleaning and Maintenance packages are available to ensure your pool is right!
Packages
Pricing Packages That Fit You
We have different pricing plans that fit different needs.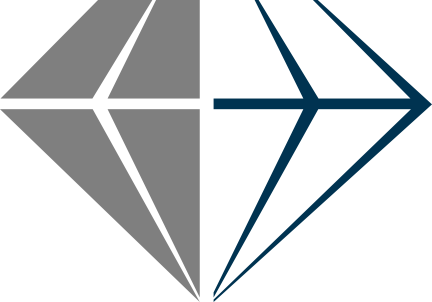 Basic 3 Bed Condo Package
General Cleaning / Tenancy Change
General Cleaning - $405

Air-con Servicing - 3 coils - $105

No polishing of parquet floors

No Air-con chemical cleaning

No painting
Pro 3 Bed Condo Package
Professional Cleaning / Tenancy Change
Professional Cleaning - $555

Air-con Chemical Cleaning - 3 coils - $420

Polishing and revarnishing of parquet floors - $865

No painting
Get In Touch
Contact Us for Property Management and Maintenance Services in Singapore

Hotline: +65-6270-6678
info@triplegemservices.com